fast shipping - free for orders of 35€ and more.
GLORY MORNIN 'SUPER VODKA is a new premium vodka - distilled from the finest rice and combined with superfruit distillates. This makes it particularly mild and soft with a wonderfully fruity note. Whether pure as a shot or with soda water as a long drink, GLORY MORNIN 'is a real taste experience. Mixed as vodka soda, GLORY MORNIN 'is a super light, fruity and fresh long drink with only 45 kcal with 0.2cl vodka. Enjoy responsibly and only in the best of company.
Scope of delivery: 4 x high-quality printed glass bottle GLORY MORNIN 'SUPER VODKA - Ultra Premium Rice Vodka pure and refined with elderflower and lemon distillate, blueberry and acai distillate as well as watermelon and dragon fruit distillate - each with a filigree lid made of silicone in an exclusive gift box of 4 (4 x 0.35l, alc. 40% vol.). Every bottle sold plants a tree in Kenya.
GLORY MORNIN 'SUPER VODKA is the new super premium vodka made from rice and superfruits with a wonderfully smooth, fresh, light and fruity aroma. Also limited in the super nice gift box of 4.
Skinny, Mini - Smooth and Sweet - Flashy, Fruity, Super Vodka.
The iconic, colorful and handy bottle, the soft screw cap, the subtle fragrance and the mild and gentle taste with a subtly sweet note touches all the senses. GLORY MORNIN 'SUPER VODKA in the limited "Premier Batch" edition including a high-quality gift box is the ideal gift and companion for a fantastic time with friends.
The perfect gift in a high-quality telescope box
The GLORY MORNIN 'SUPER VODKA is not only an exceptionally mild and gentle rice-based vodka with superfruit distillates, but also a visual gem. The uniquely detailed bottles, the velvety feel of the cap and the high-quality gift box, very stable and optically minimalist in matt white, make our GLORY MORNIN 'SUPER VODKA the ideal gift and an eye-catcher at every party.
Vodka made from 100% white rice
Traditionally grain is used to make vodka, sometimes also potatoes and sugar beet. We use fine white rice for our GLORY MORNIN 'SUPER VODKA. Based on the Japanese Shōchū - a spirit made from rice that is widespread there - we are now bringing this particularly soft and extraordinary taste with a subtly sweet note to Europe.
All 4 varieties in one set
This set contains all 4 types of our GLORY MORNIN 'SUPER VODKA: Pure & amp; Smooth, Blueberry & amp; Acai, Watermelon & amp; Dragonfruit as well as Elderflower & amp; Lemondrop.
GLORY MORNIN' - Big Nights Last till Dawn
Why "Glory Mornin'"? You probably know it too: The night, warm and clear, your best friends, the perfect place. The music, the light. You partied, screamed, laughed and sang with joy. The time flew by. It is the best time. Now black turns blue, dawn, the sky begins to shine. You are free, you live in the moment, carefree and happy. A unique night leads to a wonderful morning - a Glory Mornin'.
The production and distribution of alcoholic beverages requires a high degree of responsibility.
Glory Mornin 'Super Vodka is a member of the NRW regional group of the Federal Association of the German Spirits Industry and Importers e. V. (BSI) and supports the "Working Group Alcohol and Responsibility" with its initiative massvoll-geniessen.de.
The majority of consumers enjoy in moderation and handle alcoholic beverages responsibly. The consumption of alcoholic beverages is harmless to health within certain limits and conditions. If these limits are exceeded, however, the risks of adverse health effects increase.
Alcoholic beverages are a traditional cultural asset for our society. Everyone should make a responsible decision for themselves as to whether the consumption and enjoyment of alcoholic beverages is appropriate in the respective situation and within acceptable limits. There should be no automatic mechanism for alcohol consumption. Enjoyment is the conscious and the "special" moment - and only in moderation it becomes a Glory Mornin '.
In the sense of our value "responsibility" we want to give something back. There are endless ways to help. And behind all of these possibilities there is someone who really needs help. We have chosen to do something for all of humanity. Climate change affects each of us. The aim is to reduce the emission of harmful CO2 and to ensure that existing CO2 is converted. This happens through trees and plants and a functioning ecosystem, of which there are fewer and fewer in many places around the world. This has serious consequences far beyond climate change. The destruction of habitat and thedecline in biodiversity is having an impact up to the more frequent occurrence of pandemics such as COVID-19.
Glory Mornin 'would like to contribute to stopping this development and to solving central challenges of our planet through reforestation. This concerns us all and that is why, together with our partner Eden Reforestation Projects, we plant a tree for every bottle of Glory Mornin 'Super Vodka sold. Support us and do good - plant trees and save lives.
Meet the rest of the gang
Glory Mornin' Erfahrungen
Kundenbewertungen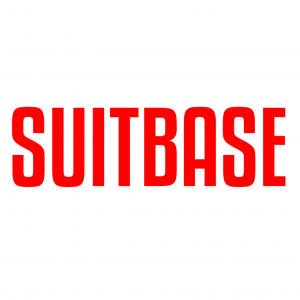 TB
25 Mai 2021
Torben B.

Germany
Mega nice!
Super Geschmack bei allen 4 Kandidaten + Macbook like Verpackung!
21 Apr 2021
Hans-Joachim A.

Germany
21 Apr 2021
Markus F.

Germany
Top Vodka!
Überragender Geschmack! Danke Marc
26 Mrz 2021
Tim

Germany
Hammer
Hut ab - war überrascht, da ich mir nicht wirklich etwas drunter vorstellen konnte. Aber als Shot oder gemischt - beides geil. Mein Fav war Elderflower..